This is the most important aspect of your business. This tool will increase your overall business value. This tool will bring you customers month after month. This tool is a CRM!
A CRM is a client relation manager. This is a technology developed to help you as a business stay on top of your customers throughout your sales cycle and beyond. A CRM will store your customer contact information, log any interactions with that customer, give you the ability to connect with the customer through manual efforts or automation, and help your business organize and understand where each customer is in your sales cycle.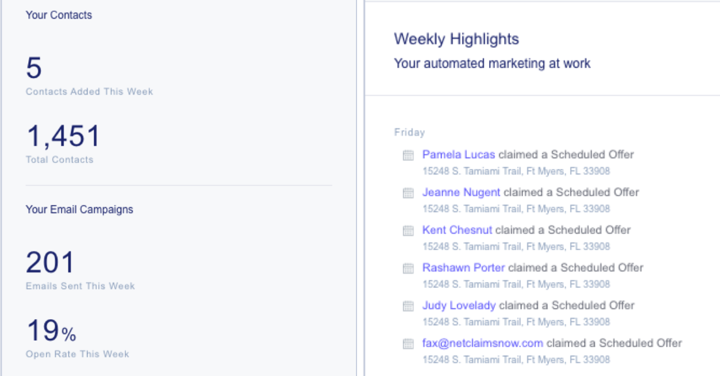 So now that you know what a CRM is let's see why this technology so valuable for your business!
Increases The Value Of Your Business - Have you ever discussed with a business broker about selling your business? If you have, you know one of the business broker's questions is do you have the ability to drive customers into your business today and if so how many customers? With a CRM you can answer this question! As you develop a database of customer contact information the value of your business increase because you can now reach out to this database at any time to bring in customers. The potential customers that you can attract at no cost to the business the more the value of the business increases. You should always store your customer contact information!
Close More Deals - How often are you connecting with your potential customers? Is there a time period where your potential customers are left without information or without hearing from you for an allotted time? A CRM could fill these gaps with NO EXTRA EFFORT from you or your staff. With automated emails built into the customer profile you can not only connect with your new potential customer but you can inform them about your business, the other services that you offer, and much more! Just think about it, a customer contacts you saying they are interested in your service or product. You reach back out to them saying thank you and to continue your sales process but they don't respond to you. What happens? Over 80% of the time this customer is lost and forgotten but not with an automated email system built into your CRM. Now when a customer doesn't respond to your email they will be hit with a follow up email that explains more about why they should pick your service. Customer still isn't sold? No problem, the system follows up with an email taking a different angle and possible an offer with an allotted time to close the deal!
Automate Your Efforts - There are millions of little things you can do to increase your engagement with your customers. From monthly newsletters, to email follow up for reviews and offers, to connecting with customers at their requested time follow up can be endless and exhausting! Automate this entire process with a CRM. Set up your entire customer conversation one time and let the automation run and watch the money come in! 
A list of interested consumers and purchased customers is one of the most powerful tool any business can have. But like a powerful hammer the tool is useless unless you use it correctly. Make sure you are not only growing your list but constantly organizing and reaching out to your list to keep your customers interested and one click away from making a purchase. 
The first thing we do with our clients is help them develop a list. Either through a free platform like Google Sheets, Manychat, or Mailchimp or through our platform for $250 a month. What's the difference? Sheets, Manychat, and Mailchimp require you to set up the automations while for $250 we will create a CRM that automatically grabs all of your customers through email and a call tracking number, set up automated offers, gets more reviews, and gets you referrals without you having to touch a thing! For more information fill out the form on this page :)