Since the new iOS update is all the talk in the Facebook advertising world right now I think now is a great time to discuss tracking.
Tracking is the cornerstone to success.
Tracking gives you validity for your efforts and shows you how to optimize. Without tracking you would not know what is successful and not successful. From call tracking numbers on billboards to UTM parameters for online advertisements, there is a wide array of tracking measures to ensure your efforts are successful. Let us review physical and digital tracking measures, how to implement them, and how to optimize your efforts using them.
P.S. If you are burning with questions about Facebook and the iOS update just scroll down to digital advertising tracking->Facebook
Physical Advertisement Tracking
Physical advertisements include the newspaper, magazines, billboards, direct mail flyers, radio, stickers, clothing, etc. Tracking in 2021 is a digital process, even if you are collecting coupons you should log the number of coupons in your digital records. Let's go over the different types of physical tracking
Physical Coupons
For magazines, direct mail ads, and any other physical asset that a customer can bring into your business coupons are by far the best way to incentive and track success. Not only can you keep a direct count of redemptions of offers but if you structure your offers differently across different advertising platforms you can see your highest performing offer and platform simultaneously. Make sure to keep track of your best performing offers, the average ticket price per coupon redeemed, and the overall return of your advertising effort. Optimize these efforts by using the best performing offer, ensuring your campaign is overall profitable and monitoring long-term performance so you don't get ad fatigue.
P.S. Digital coupons are even stronger with an increased level of tracking, we will talk about that more later!
Coupon Codes
Much like physical coupons, coupon codes are put on physical advertising like radio, billboards, and street signs and are said in person when they come into your location. This form of tracking is valuable if you do a lot of verbally based advertising like radio. Make sure you keep track of your success with your POS system, use simple terms that can be remembered easily by your customers, and don't make the offer too strong because you can not account for multiple redemptions by the same customer.
Call Tracking
This is one of the most underused tracking aspects for physical and digital ads! Call tracking numbers can be found by using third-party providers like CallRail, Google, Twilio, and more! Do not just put your phone number on an advertising piece, even one with a coupon, make sure if you include a phone number you track that number! Phone call traffic is reducing but when a customer calls they have a high level of intent! Phone call customer conversions can completely change a campaign's ROI. Make sure you account for these conversions so you get a clear understanding of what is successful!
QR Code
This is the newest and most innovative physical tracking method. QR codes combine physical advertisements with digital redemptions. These codes are used best on stickers, clothing, flyers, and more. With other physical advertising, once the customer sees the ad there are several steps that they need to take to actually connect with your business. Either make a phone call, come in, or find your website online. QR codes push the customer to a specific location online to make a specific action. This level of ease increase customer conversions. There are several ways to create QR codes but my favorite method is through Manychat. Make sure you create separate QR codes for each campaign to monitor success.
Pro Tip: Put QR codes on the background of stickers and artistically placed on t-shirts. These are underutilized in the market and with all phones newer than the Iphone8 having built-in QR code scanners in their camera these codes work better than ever.
Overall, with physical advertising, the ability to separate your ads from current and new customers is very very difficult. So, make sure your physical based campaigns are profitable on average. In your efforts to track digital advertising we will discuss how to separate new and returning customers and the way to analyze that data.
Digital Advertisement Tracking
As a business owner in 2021, you should LOVE all the available ways you can track your advertising efforts online! These ways of tracking have allowed for business owners to gain two major benefits; first, they can see the direct success they are having with their ad spend, and second, you can differentiate your targeting to only target new customers or existing customers!
Tracking Pixels
The first thing you need to put in place when building your website is your tracking pixels. A pixel is simply a small line of code you add to your website to be able to track your visitors. The main two tracking pixels are Google Analytics and the Facebook Pixel. Each platform that you advertise on will have its own tracking pixel such as LinkedIn, TikTok, Pinterest, etc. The best way to manage all your pixels is to set up Google Tag Manager.
Pro Tip: Install Google Tag Manager first and then add all your other tracking pixels to the tag manager. Make sure you set up your "Events" within your pixel to know exactly what your customers are doing on your site.
Call Tracking
Much like with physical advertisements you need to make sure if you are running phone call-based campaigns or you have your number posted on a digital ad that you are tracking the results. Google ads come with call tracking already built into the campaign but for social media and other forms of advertising, you will need a separate call tracking number.
Digital Coupons
Digital coupons are becoming more and more popular. Facebook offer ads are a great example. These ads allow you to share an offer directly to your target customer, that they can save to your phone. This is extremely powerful not only for the incentive to come in, but when it comes to Facebook offers, Facebook will send push notifications to remind the customer of the offer! I highly recommend you test physical and digital coupons, make sure you track your success of coupon redemptions and overall return in revenue for every campaign!
UTM
UTM parameters are used to track a single URL. These are extraordinarily powerful! You can create UTM parameters in several different ways, but the focus is to make sure you are tracking the source, medium, and campaign. This article from Neil Patel does a great job breaking down UTMs!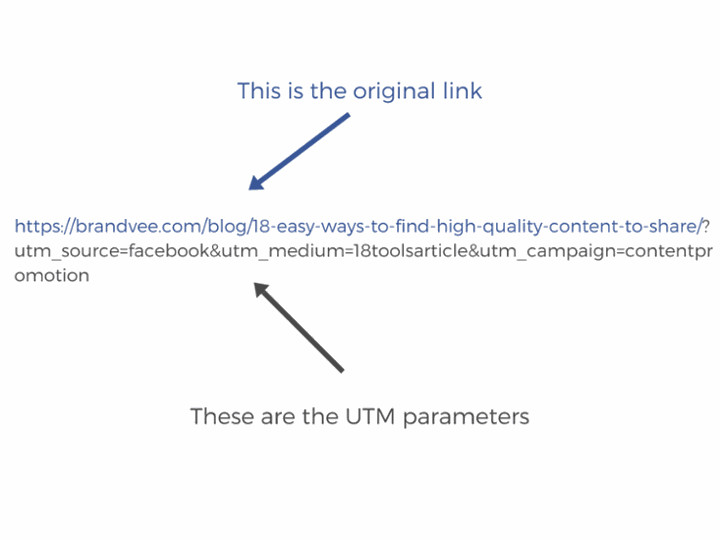 POS
Your POS or Point Of Sale system is the most ingrained way to track your marketing efforts. Not all POS systems are created equal, but some such as Square or Clover allow for you to track the success of your online efforts directly within them. Make sure you look into your POS system to see how you can ingrain your tracking ability into your advertising efforts.
CRM
A CRM or Client Relations Manager is much like a POS, but a CRM only holds client information while a POS can process complete payments. Some great CRMs are Hubspot, Zoho, Mailchimp, and many others. We find CRMs so valuable that we even offer a custom CRM system in our advertising packages. When you are picking your CRM make sure you look for what automation is offered, the price as you grow, and the ease to connect to your customer list.
If you have any further questions about CRM or customer storage systems fill out the form to the right!
Pro Tip: Make sure your POS or CRM is talking back and forth with your advertising efforts. Your current or potential customer list can help optimize your targeting for cold customers, warm customers, and returning customers!
Facebook's New iOS Update
A lot of my clients are concerned about the effectiveness of Facebook advertising with this new update. Let us clear the air on what is actually happening with this update:
Your pixel may only optimize for a maximum of 8 conversion events for each domain.
Real-time reporting will not be supported, and data may be delayed up to 3 days
Going forward, 28-day click-through, 28-day view-through, and 7-day view-through attribution windows will not be supported instead 7-day click and 1-day view will be default.
If you are using website conversions you will have to verify your domain with Facebook.
For the full article from Facebook look here. In short, this update is going to limit the number of conversion events, you will have to verify your website, and your Facebook Business Manager ad account reporting will not be the same. After that, your customers will still be on Facebook and you will still be able to get your ads in front of them! My biggest recommendation is to backup your Facebook tracking with a second layer of UTM parameters and Google Analytics!
Recap
Overall, tracking is a vital aspect of your business. From physical to digital advertising tracking is what is needed to understand success and optimize to truly grow your business! Remember, physical advertising is all about tracking the overall success to know if the campaign is profitable, while digital advertising will allow you to breakdown your targeting efforts to a much finer optimization level.
With digital advertising, you should be assessing every aspect of your campaign from click-through rate, conversions, cost per conversion, average revenue per conversion, the likelihood of the customer returning, and more! You should have different KPIs or Key Performace Indicators for each type of campaign and