If you are a startup, a family owned restaurant, or just a business struggling to progress the one thing you constantly have on your mind is how to get your business in front of more customers. In this ever evolving world of advertising and marketing you can get overwhelmed by choices and discouraged by large  competitors advertising budgets.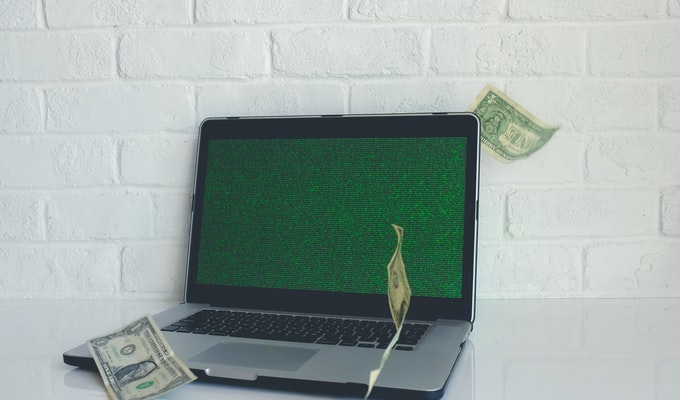 If you don't have $5,000 a month to drop into advertising don't worry! You still have several options at a low cost or free to advertise your business and find new customers. I want to be very clear though, the less money you spend the more physical labor you should expect to do! Here are 8 things you can do today to grow your business for less.
Make Sure Your Business Is Listed Across All Major Search Engines. This one is one of the most time consuming and tedious tasks but will yield the highest reward! Not only will this get your business instantly recognized by people using these search engines but it will also increase your overall websites SEO. Some of these search engines include Bing, Yelp, Yahoo, mapquest, and many more! To see what platforms your business is not currently on just put your information in here.
Optimize Your Social Media Pages. With technology ever pushing towards social media you need to make the most out of your social profiles. Facebook is the most popular being the number one downloaded app of all time but all social media platforms are free and valuable! Each platform tends to a different demographic and has different attributes. Your main focus on every platform should be creating content and getting people to engage with that content. Engagement is everything on social media, from likes, shares, retweets, comments and more engagement from current customers will show your company to new customers.
Create Content. During your slow time this is huge!! When you are busy the customers will create the content for you, but if you are slow and you are not creating content yourself the image of your business will start to fade away. Creating content refers to taking pictures, shooting video, writing blogs, creating flyers, getting previous customers reviews, and anything else that can be used to represent your business to customers. By using tools like canva.com you can create flyers, social media posts, and infographics. P.S. Don't sleep on long form blog posts! They are perfect for growing your organic business and developing backlinks to your site.
Develop Backlinks AKA Referrals From Other Businesses. Backlinks are links on one website to another website like this. That is a link to Facebook, please check out my profile and like the page! Facebook will get credit online for a backlink to their site, this will help with ranking and getting traffic from outside sources. What you want to do is write great content on your blog, contact other businesses like yours, and ask them to link to your content. If they like your content they won't hesitate to do so. This will increase your overall ranking on search engines, while driving traffic from that site to your site. Write awesome content, email out local or like minded businesses, create connections and grow your business
Be Interactive On Blogs, Forms, and Groups. This is the time to truly connect with your ideal customers. You can find very specific types of customers on forms, Facebook groups, blogs, and influencers' social media pages. Interact with these customers, post in groups and blogs, and try to really connect with your desired customers. 
Enhance and Scrub Your Existing List Of Customers. If you do not already have a detailed list of your customers and a way to contact them you need to start working on that now! Did you know on average the value of a well constructed list of customers is worth $1 per customer name per month? This list will not only continue to bring you business but will also increase the overall value of your business when you go to sell! You can create these lists from CRM systems, POS systems, or simply through an excel sheet or a free tool like Mailchimp. Once you have this list you need to vet the list and find the best way to resonate with your current customers. During slow times this is when you want to give away discounts or get a level of interaction with your customers. Make sure you A/B test your emails to ensure you are getting the right message across and you are receiving the highest level of engagement. 
Old School Sweat Equity. Now considered annoying, pushy or rude, but when done correctly old school sweat equity will bring you more customers. This includes cold emails, phone calls, knocking on doors, etc. The best and least intrusive way to get out there and talk about your business is networking events. During times where we can not be around eachother you can have these same networking events online using tools like skype or zoom. Instagram live stories is a great way to network while promoting a new customer channel. 
Optimize Your Internal Business Operation. When you are slow is the time to make sure you optimize your customer interaction. From setting up a email or text message system to developing a CRM or even creating a conversation bot for your Facebook and website. Some great free tools to look into are Manychat for a free messenger bot, Hubspot for a free CRM, and Mailchimp for a free email marketing tool. Truly breakdown your customer acquisition process and what you are doing to retaining your customers, with 21st century tools you can automate a large part of this process and guarantee you are doing everything you can with each and every customer.
As an entrepreneur you have endless tools at your exposal to reach out to customers and to try to grow your business. At slow times we might feel like there is nothing that we can do to drive customers in. Keep positive and  continuously push your business out to the world. The first step is building your foundation, then you need to develop content, finally you need to use that content to engage with customers. Never stop this process and during your slow times you should double down on this process!  
If you still have funds but don't have the time to get your name out in front of customers contact us today! If you just would like some advice contact us today! Let's work together to grow your business everyday.